How to use coupons
How to use coupon on Prouter.com
Prouter is a logistics service provider for customers overseas to forward parcel they bought in China( taobao, daigou, jd.com,dangdang.com, tmall.com etc.) and Japan(amazon.co.jp, rakuten, yahoo, zozotown etc.) back to their home with reasonable rate and fast speed.
Recently we have lauched coupon code function to make your shipping experience more joyful.
Let's see how we use a coupon:
Login www.prouter.com。(Note:You will need to sign up to use our service)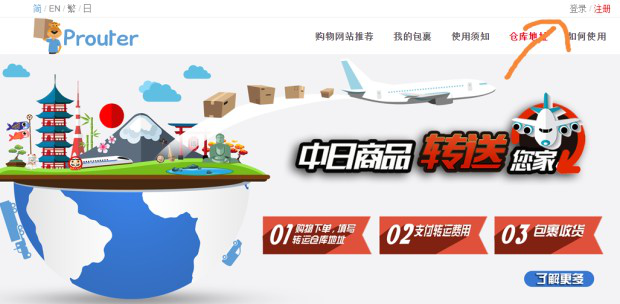 When you do not have any parcel in our warehouse you can not see the coupons even you have some).
You will need to go to my parcel(我的包裹) to check your coupon.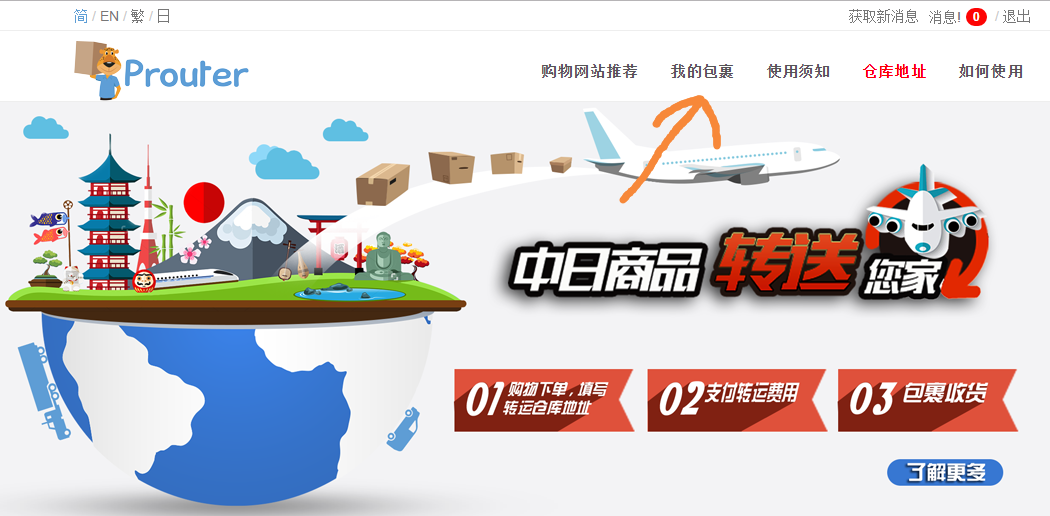 The coupons are now hidden in the payment page. You willneed to process payment to see. Click parcels with status "Waiting for Consolidation"(可申报发货).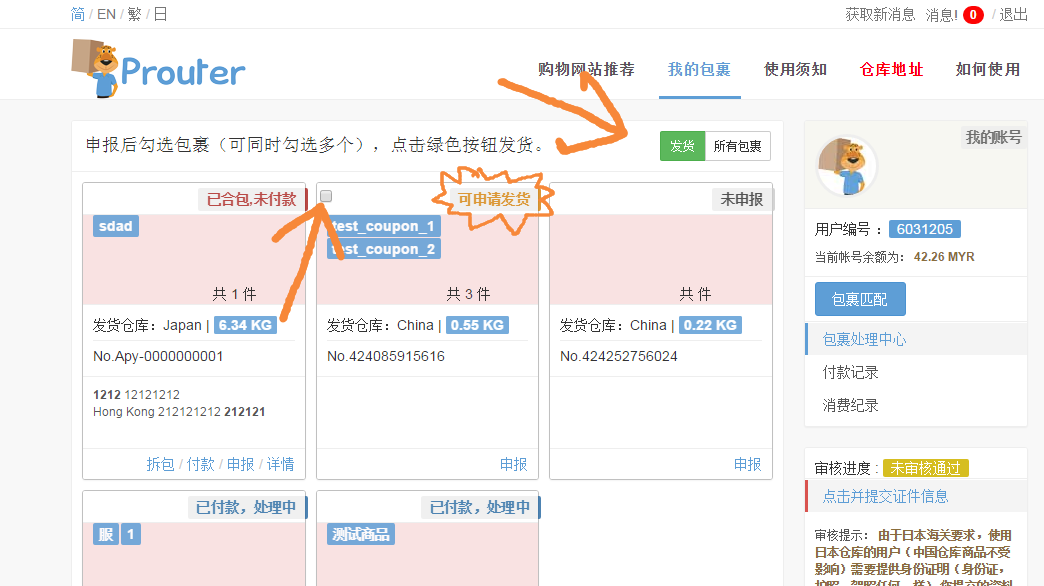 Now you can finally see your coupons in the payment page.
Every coupon is limited to certain restrictions (sea shipping, air freight, weight over certain KG, time etc.)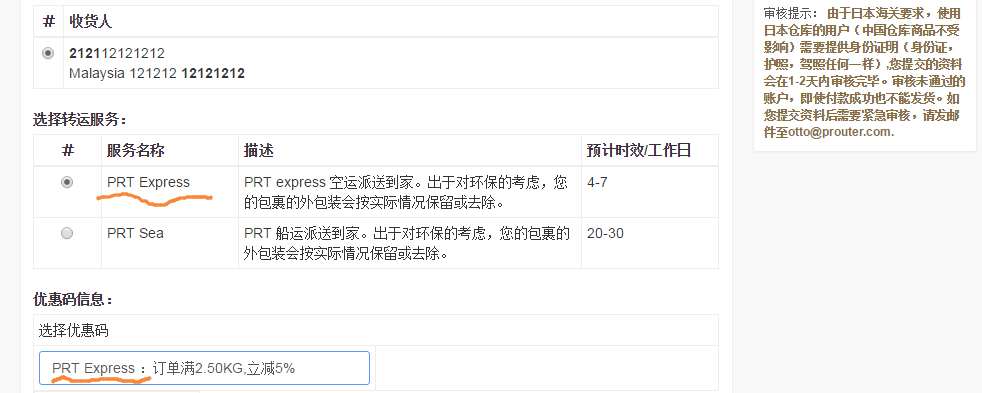 /PRT Express coupon can only be applyed to PRT Express./
If you can not apply a coupon, there will be a notice for you(hilighted in red)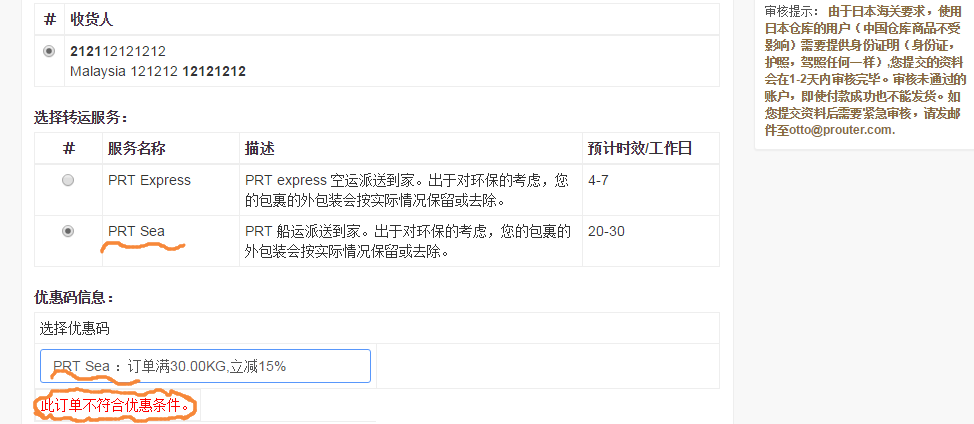 /PRT Sea coupon can only be applyed to PRT Express./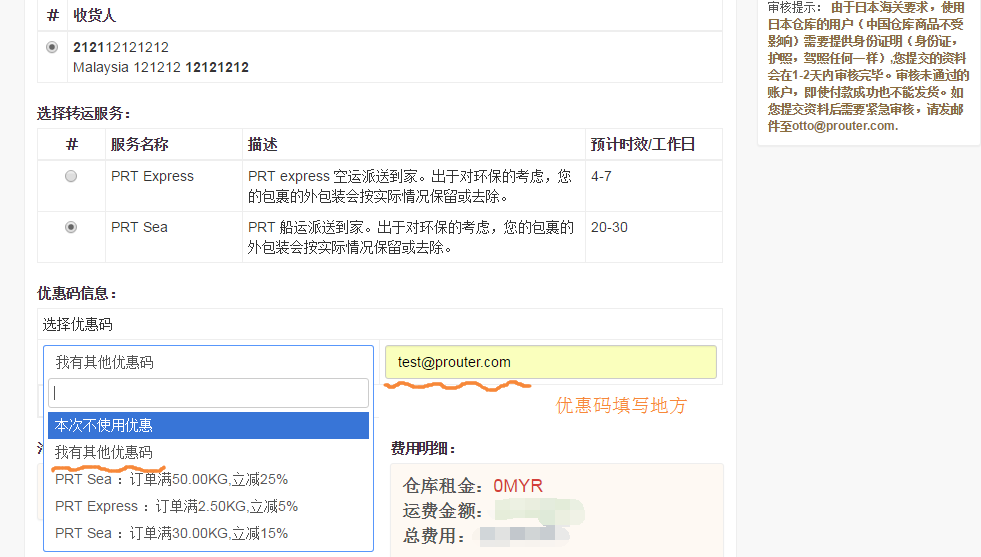 If you somehow get some coupons for you only, you will need to input those code by selecting "I have a coupon"(我有其他优惠码).
What? You ask how to get those codes? Why not follow our facebook page and wechat account first? I am sure you can find some codes there.
That's all, thank you for your time!